WRMC-FM "tower"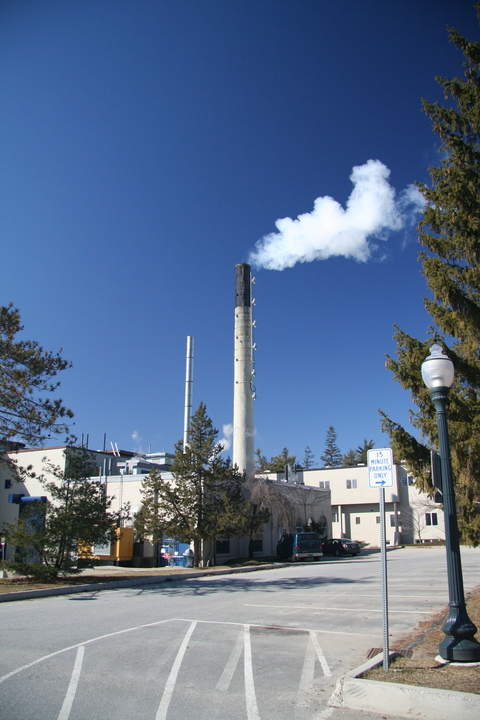 Saturday dawned beautifully clear and chilly. I drove down to Middlebury primarily to aircheck some stations I was completely missing from the audio archives, but since I had my camera with me, I couldn't resist finding the Middlebury College central heating plant and its smokestack, where WRMC-FM (91.1A Middlebury) and two Vermont Public Radio translators are mounted.
The National Radio Club's John Bowker put this station on the air, as a class-D, when he was a student at Middlebury, and was WRMC's chief engineer from 1949 to 1952. This is obviously a newer antenna—there wasn't any such thing as a Shively 6813 back then!
---
Copyright 2009, Garrett Wollman. All rights reserved. Photograph taken 2009-03-21.