WRMC-FM and translator antennas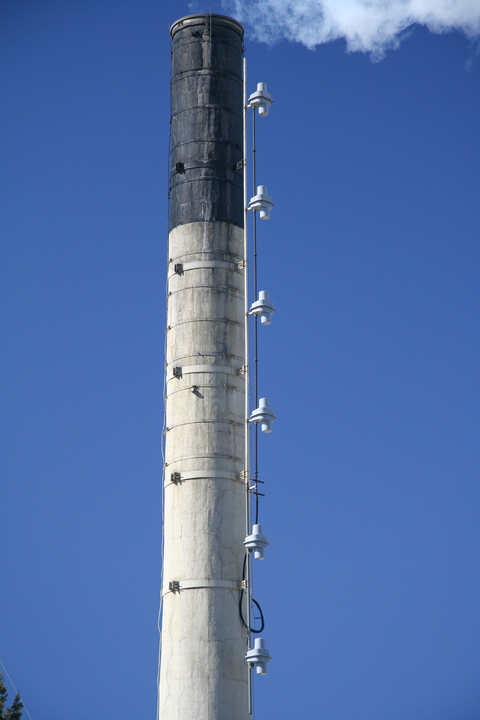 The four-bay Shively 6813 at the top is WRMC-FM (91.1A Middlebury). The single bay below it (a Shively 6812) is W237BF (95.3 Middlebury), which relays VPR's news-and-talk network (the nominal primary is WRVT in Rutland); at the bottom (another Shively 6812) is W258AW (99.5 Middlebury) which relays the VPR Classical network (nominal primary WVPS-HD2 Burlington). Thanks to Mike Fitzpatrick for identifying the antennas.
---
Copyright 2009, Garrett Wollman. All rights reserved. Photograph taken 2009-03-21.