KGMN, etc. studios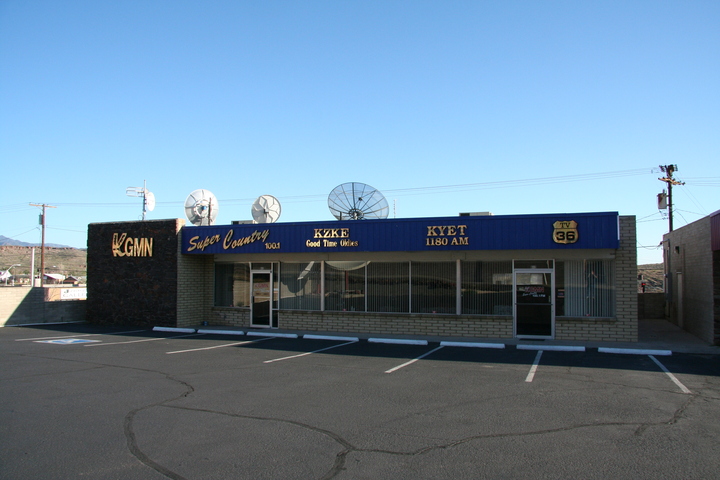 Beale Street runs parallel to Route 66 in Kingman's old downtown area, and it's at 812 Beale that we find the studios of Kingman's one remaining FM station, KGMN (100.1C2), which it shares with KZKE (103.3 Seligman), and even KYET (1180 Williams, more than a hundred miles away). "TV 36" is KKAX-LP (36 Hilltop), an America One affiliate.
Most of the FMs in Kingman, Laughlin, Bullhead, Needles, Lake Havasu, and Parker are boostered or translatored in to the other cities, forming one large (albeit unrated) radio market, but creating a nightmare for station imaging. KGMN has a three-watt booster in Oatman which serves Bullhead City; KZKE serves Kingman on a translator, K285DM (104.9).
---
Copyright 2009, Garrett Wollman. All rights reserved. Photograph taken 2009-04-19.