Clear Channel studios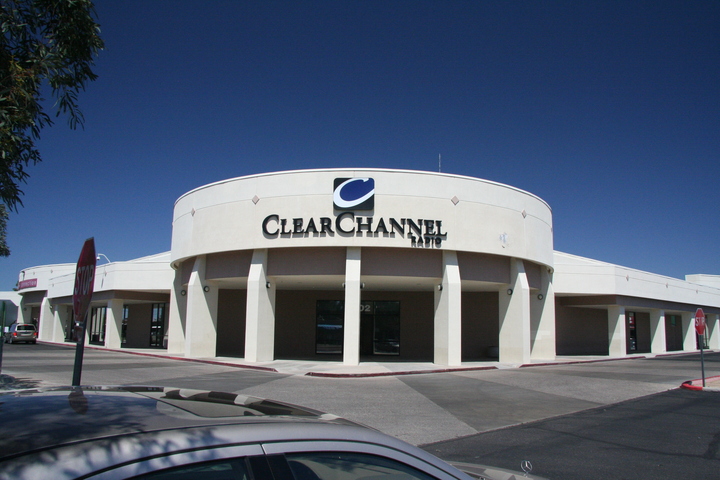 After finding KJLL, we had a nice lunch with Barry Mishkind, then headed back towards downtown Tucson to complete our station stops. The first stop after lunch was at the new Clear Channel studios, 3202 N. Oracle Road. Clear Channel's stations in Tucson are KNST (790), KWFM (1450), KXEW (1600 South Tucson), KWMT-FM (92.9C), KRQQ (93.7C), KTZR-FM (97.1A Green Valley), and KOHT (98.3A Marana).
---
Copyright 2009, Garrett Wollman. All rights reserved. Photograph taken 2009-04-17.