Euclid tower farm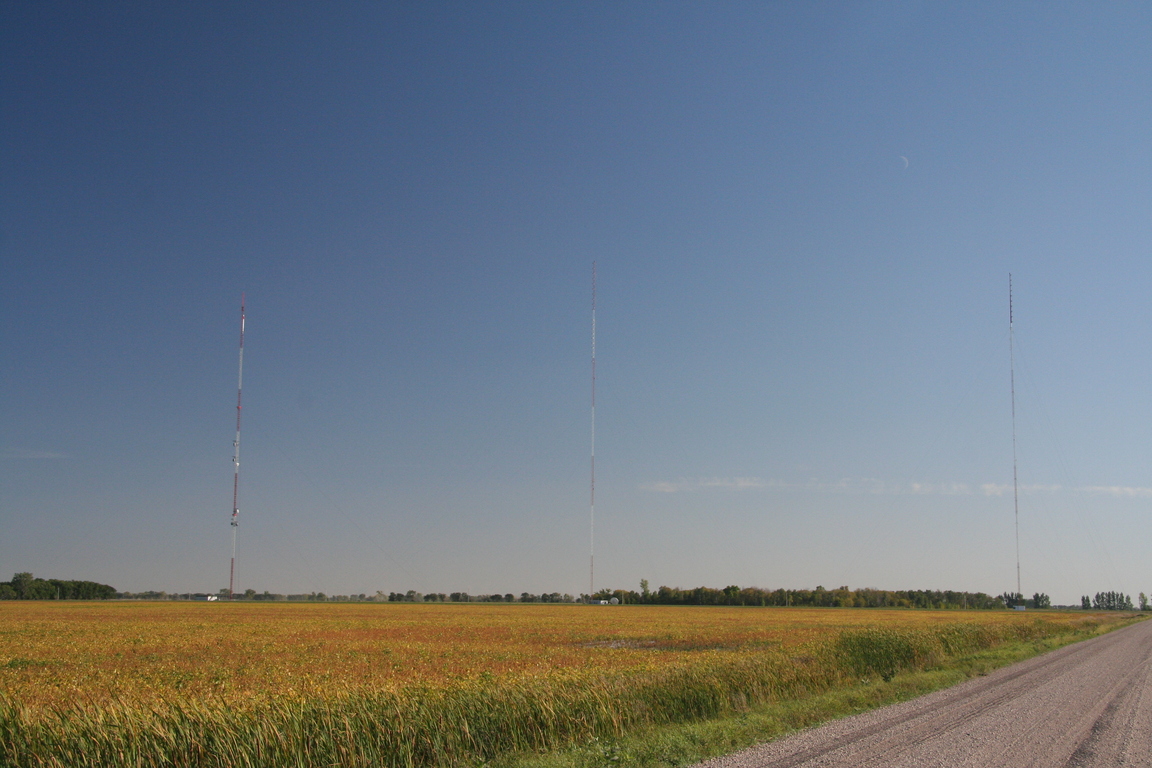 Get a few miles closer, and it's starting to become clear that this isn't a big AM directional array. (Which is good, because our maps say the nearest AM is twenty miles away.) It's actually two FM towers and a TV. From east to west (left to right in this view), you're looking at:
KBRR (10 Thief River Falls, Fox // KVRR), KCGE-DT (16 Crookston, Prairie Public TV // KFME), and KGFE (2/15 Grand Forks, Prairie Public TV // KFME)
Minnesota Public Radio's KQMN (91.5C1 Thief River Falls, classical // KSJN) and KNTN (102.7C1 Thief River Falls, news // KNOW-FM)
Clear Channel's KSNR (100.3C1 Fisher, country)
Google Maps has a nice aerial view of the site.
---
Copyright 2009, Garrett Wollman. All rights reserved. Photograph taken 2009-09-23.