KMJO tower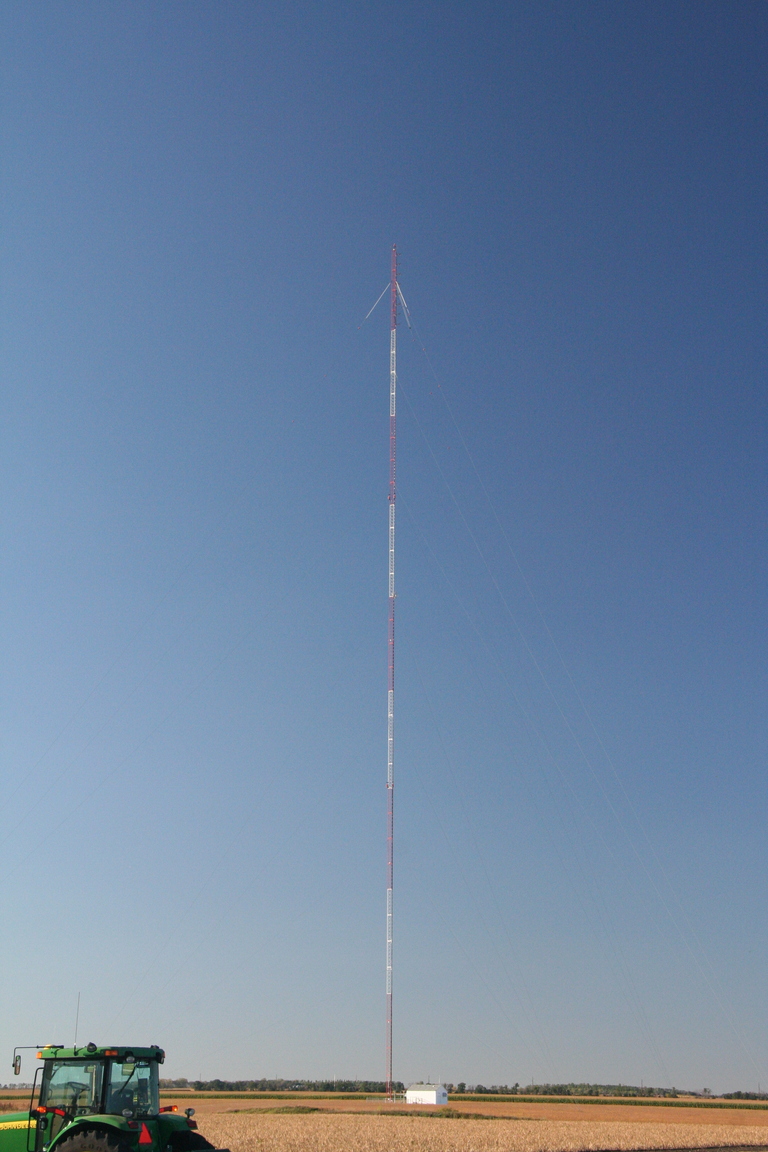 Our tour of the not-particularly-tall towers in the land of tall towers continues with Radio Fargo-Moorhead's KMJO (104.7C1 Hope), on 116th Ave SE at 26th St SE, in Ayr, Cass Co. This tower was built by Clear Channel in 2002, at the same time as the station, and was sold along with the station in 2007 when Clear Channel exited the Fargo market. The tower is 219 meters (719 feet) tall.
47.0541666666667

;

-97.4125833333333
47░3′15.0″Ná97░24′45.3″W
---
Copyright 2009, Garrett Wollman. All rights reserved. Photograph taken 2009-09-24.