WDAY-TV antennas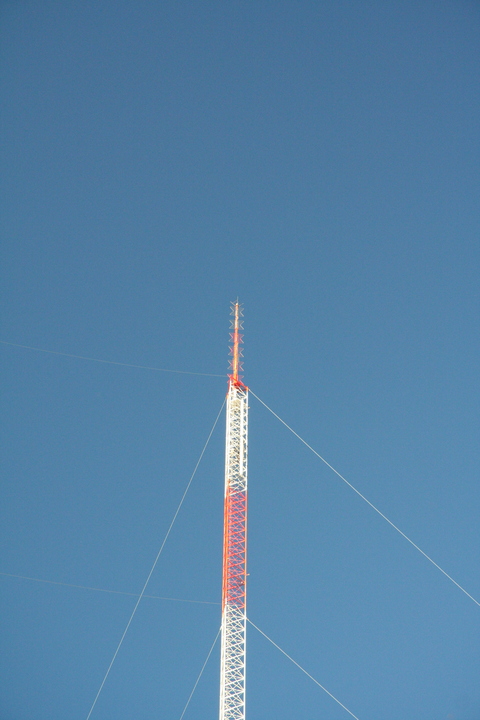 WDAY-TV's old channel 6 analog batwing antenna is still mounted at the top of the tower; the active digital service is on channel 21, using a side-mounted Dielectric TFU-34DSC-R, with 1000 kW average ERP from 322 meters (1056 feet) above average terrain and 0.75° electrical beam tilt.
47.0077777777778

;

-97.2008333333333
47░0′28.0″Ná97░12′3.0″W
---
Copyright 2009, Garrett Wollman. All rights reserved. Photograph taken 2009-09-24.