KFME antennas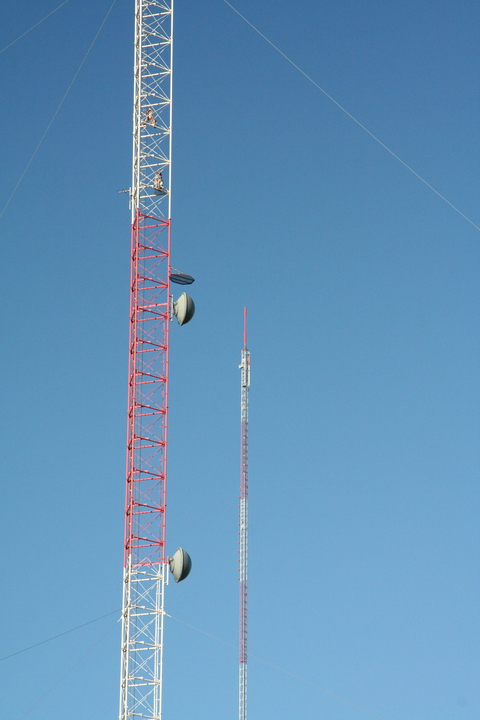 Directly north of the WDAY-TV tower in this view is the Prairie Public tower. At the top is KFME (13 Fargo), using 56.2 kW average ERP from 342 meters (1122 feet) above average terrain with a Dielectric TW-9B13-R traveling-wave antenna. Sidemounted immediately below that is the antenna for KFME's transitional digital service on channel 23 (which operated with 93 kW from 322 m (1056 ft) AAT using a Dielectric TFU-18DSC-R). Lower down are antennas for the two FMs on the tower, KDSU (91.9C Fargo) and KFBN (88.7C1 Fargo).
47.0125

;

-97.195
47░0′45.0″Ná97░11′42.0″W
---
Copyright 2009, Garrett Wollman. All rights reserved. Photograph taken 2009-09-24.