Saturn I flame deflectors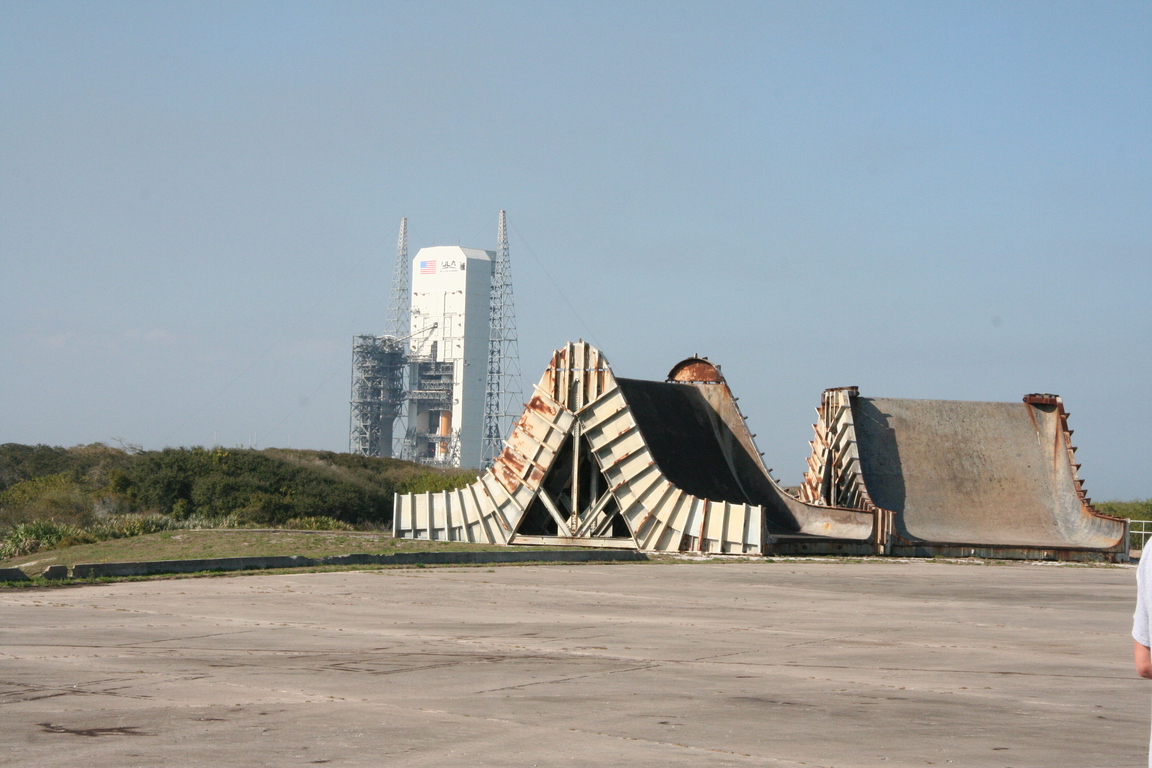 These steel ramp-like objects are flame deflectors for the Saturn rocket family, and the only movable objects left from the days when LC-34 was active. The museum is looking to raise money to refurbish them, so that they will be safe for public display.
Off in the distance is SLC-37, the home of United Launch Alliance's Delta 4 rocket, which was preparing for a launch scheduled soon after our visit. The orange bit inside the service structure is part of the rocket itelf.
---
Copyright 2011, Garrett Wollman. All rights reserved. Photograph taken 2011-02-26.