LC-34 blockhouse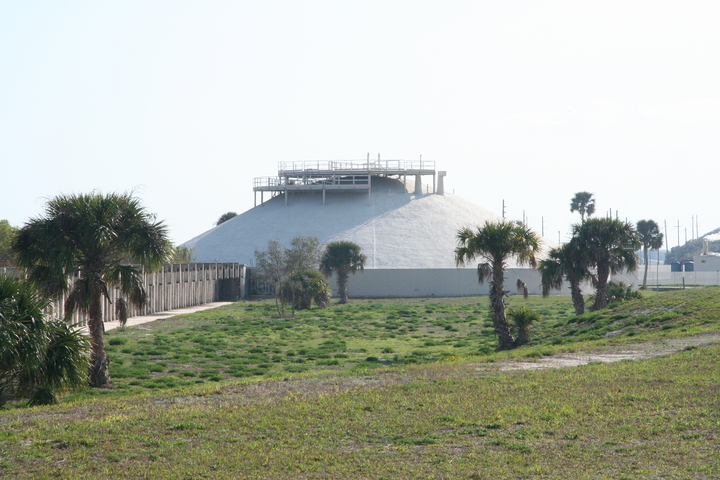 Our tour has moved on now to Launch Complex 34, site of both the last ever manned mission from Cape Canaveral Air Force Station, and the first ever loss-of-crew accident in the U.S. space program.
We did not get to see the blockhouse close up; this is a view from the concrete apron around the pad. The control cabling ran exposed in the trench at left until it reached a conduit leading under the apron.
---
Copyright 2011, Garrett Wollman. All rights reserved. Photograph taken 2011-02-26.