Jason Varitek at bat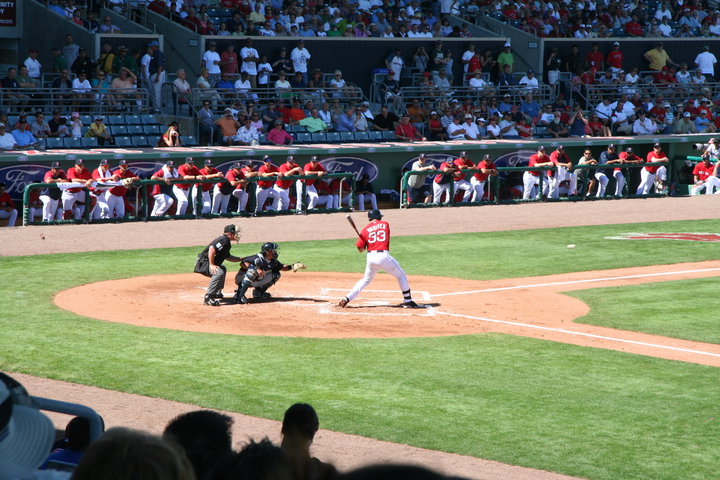 Varitek is now relegated to backup catching, but enormously respected. He is the only catcher in MLB history to have caught four no-hitters from four different pitchers (Derek Lowe, Hideo Nomo, Clay Buchholz, and Jon Lester). Under the current rules, he's also the only catcher credited with four no-hitters caught.
---
Copyright 2011, Garrett Wollman. All rights reserved. Photograph taken 2011-02-28.