Tim Wakefield on the mound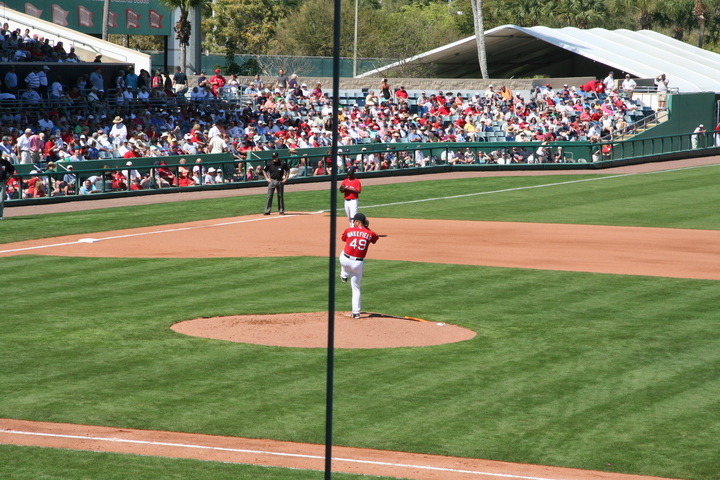 After a couple of innings, Matsuzaka sat down and Tim Wakefield got up to pitch. I suppose at this point that Wakefield will stay with the Sox as long as they will have him—as the second-oldest active pitcher in baseball, he holds or is close to holding a number of records, including innings pitched (in which he holds the team record, and is number two among active MLB pitchers).
---
Copyright 2011, Garrett Wollman. All rights reserved. Photograph taken 2011-02-28.