SAS Rubicon wiring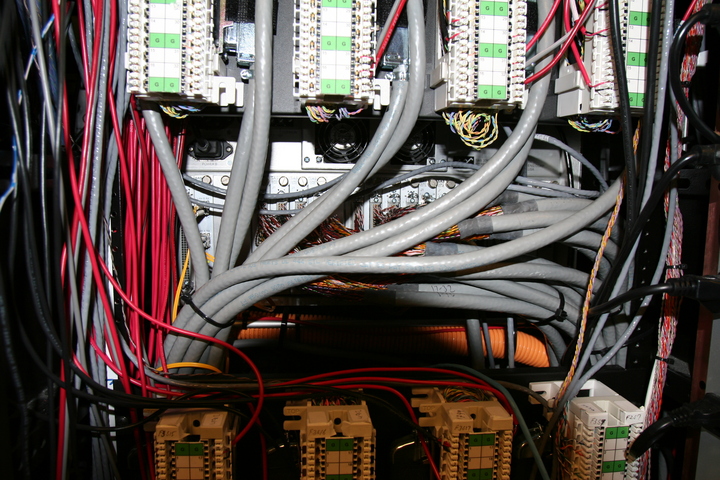 Paul wanted to show us the wiring system behind the SAS 32KD router/switcher frames. There are three in the AM tech center, one primary for each station and a shared backup for use during maintenance. SAS still favors a traditional TDM design, unlike many newer switchers which are IP- or at least Ethernet-based, so all of the sources in the tech center have to be wired directly into each router, along with signals from the studios used by each station. These wiring harnesses and 110 blocks are provided by SAS; a wiring contractor then wires the other side to the appropriate input or output channel.
The deep shadow at bottom center is caused by the lens hood supplied with the Canon EF 16-35 f/2.8L lens I rented for this trip. It shows up in every flash photo I took, a mute reminder that I need a Proper Flash next time I do this.
---
Copyright 2006, Garrett Wollman. All rights reserved. Photograph taken 2006-04-21.