WMTW Building and Yankee Power House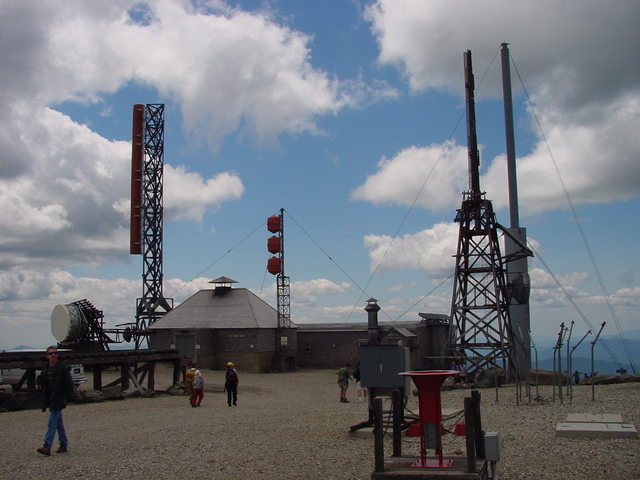 From left to right:
The terminus of the cog railway
Somebody's microwave dish
The WHOM main antenna
The Yankee Power House building (destroyed by fire, 2003-02-09)
The WHOM backup antenna
The former WMTW/WHOM transmitter and generator building (destroyed by fire)
Weather instruments for the Mt. Washington Observatory
The former backup WMTW antenna
The former main WMTW antenna
To my left is the Tip Top House and the summit; immediately behind me is the Sherman Adams Summit Building, which houses the visitor center, gift shop, and Mt. Washington Observatory.
See Also
All the other photos in this gallery!
---
Copyright 2002, Garrett A. Wollman. All rights reserved. Photograph taken 2002-06-29.