We finally cross Kneeland St.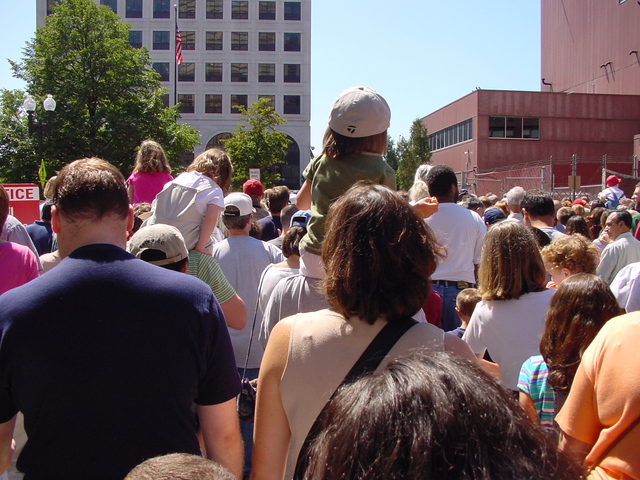 By 12:30 we're on Kneeland St., in front of Mass. Highway HQ at 185 Kneeland St. It was at about this time that I noticed a beautiful young Asian-looking woman ahead of me, doing the walk with a couple of friends I wouldn't care to cross, and wearing a Sloan School baseball cap. She ended up in a few of the other photos. (I overheard her friends calling her "Theresa", so if you know anyone fitting that description, perhaps she would be interested in this page....)
---
Copyright 2002, Garrett A. Wollman. All rights reserved. Photograph taken 2002-08-25.