More of the crowd on South St., looking back towards Dewey Sq.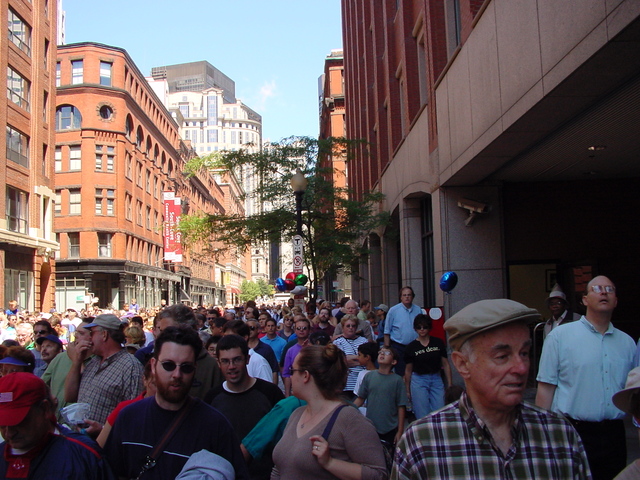 By 12:24 we had gotten up past the Beach St. intersection. I'm looking backwards up South St. at the thousands of peple behind me in line.
---
Copyright 2002, Garrett A. Wollman. All rights reserved. Photograph taken 2002-08-25.