Entering MHD parking lot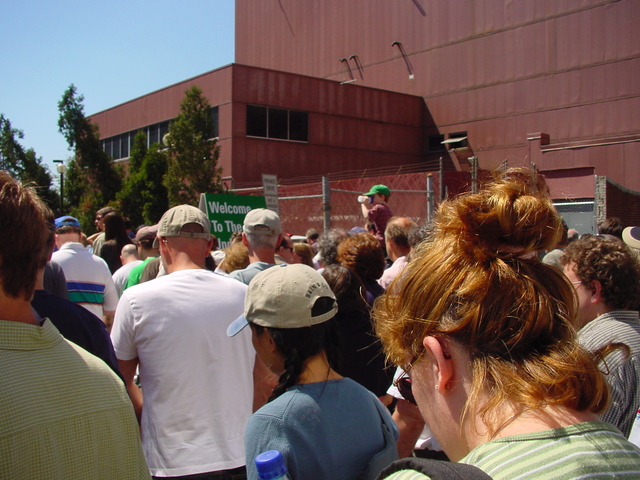 At this point, we've finally made it across Kneeland St. (good thing it was closed!) to the entrance to the MHD building's parking lot. The big rust-colored building in the background is the Trigen-Boston steam plant, which supplies district heating in the Financial District. The back of the unknown Ms. Theresa is in the center of the frame.
---
Copyright 2002, Garrett A. Wollman. All rights reserved. Photograph taken 2002-08-25.