Roof of One Financial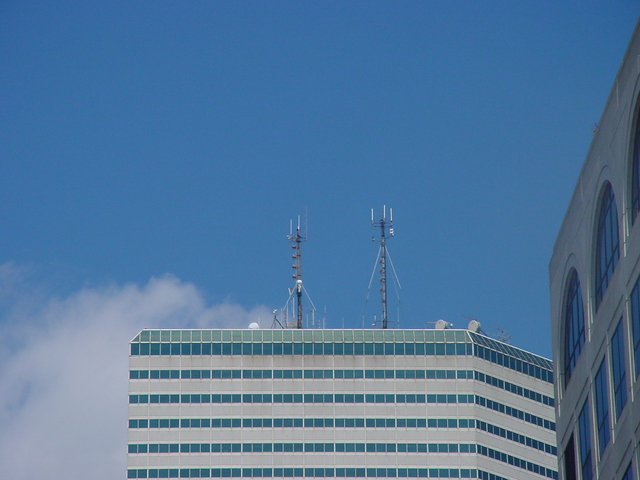 The one on the left is WERS and the other is WHRB. WLVI's remote weather camera is also located up here, and I believe Metro/Shadow/SmartRoutes has one up here as well that's usually pointed down at the Southeast Distressway or the elevated Ottery.
See also
---
Copyright 2002, Garrett A. Wollman. All rights reserved. Photograph taken 2002-08-25.