Entrance to KRLD studios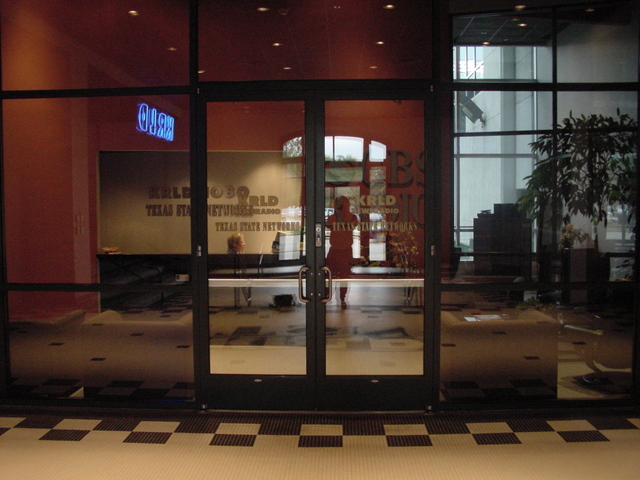 Most DXers have probably logged KRLD (1080 Dallas)—and the rest would certainly like to! A few years back, the station moved into swanky new digs in Arlington, Texas. This isn't just any studio facility: the studios were designed right in to the Texas Rangers' new stadium, known as "The Ballpark in Arlington". Just inside the Ballpark Way entrance is a cavernous lobby, with windows to the left (where the air studio is) and ahead towards the reception desk. Surprisingly for such a palatial facility, KRLD is the only one of Viacom's radio stations to have its studios here—but it shares the space with the Texas State Network, a regional radio news service. Better hope KRLD never loses the Rangers broadcast rights!
(I did not take any photos inside the studios, but the station's sales cubicles are located in a large open two-storey room with windows looking right out on the ballfield. The newsroom is located on the other side of a partition wall, facing away from the field.)
See also
---
Copyright 2002, Garrett A. Wollman. All rights reserved. Photograph taken 2002-10-10.