Wider shot of The Ballpark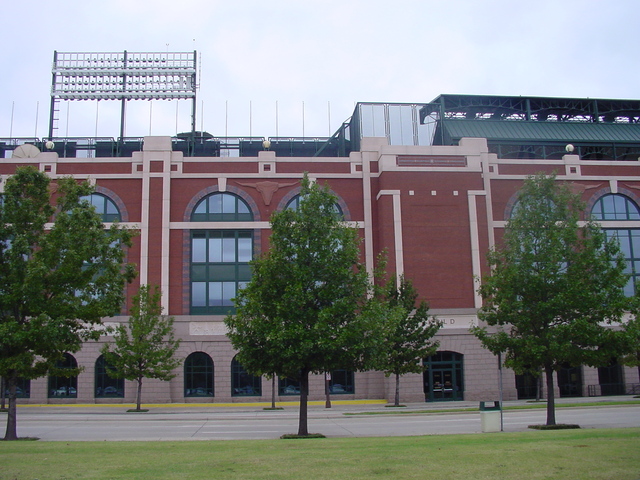 If you look closely below and to the right of the rightmost lighting support, you can see the cleverly-concealed STL dish connecting the KRLD studios with the transmitter in Garland, way east on the other side of Dallas.
See also
---
Copyright 2002, Garrett A. Wollman. All rights reserved. Photograph taken 2002-10-10.