Close-up of TT-11 interior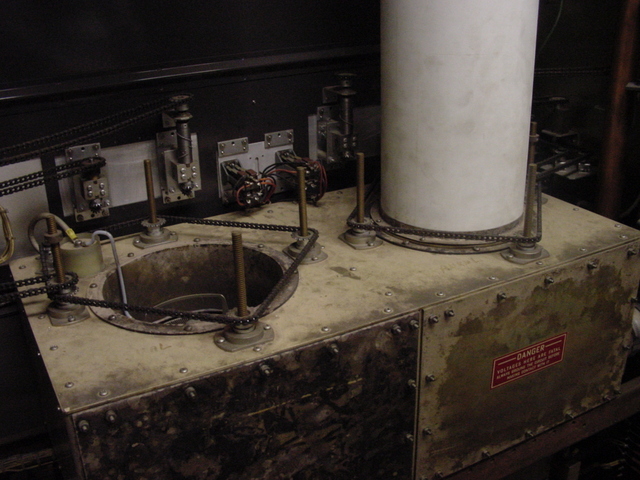 Here's a close-up shot of that odd-looking mechanism near what I think is a tube socket, inside the TT-11 transmitter. Many of the transmitter's controls were not directly manipulated by the operator; rather, an up/down switch on the control panel would activate an electric motor which would drive a chain linkage like this one to actually perform the adjustment.
See also
---
Copyright 2002, Garrett A. Wollman. All rights reserved. Photograph taken 2002-10-11.