Old WFAA transmitter building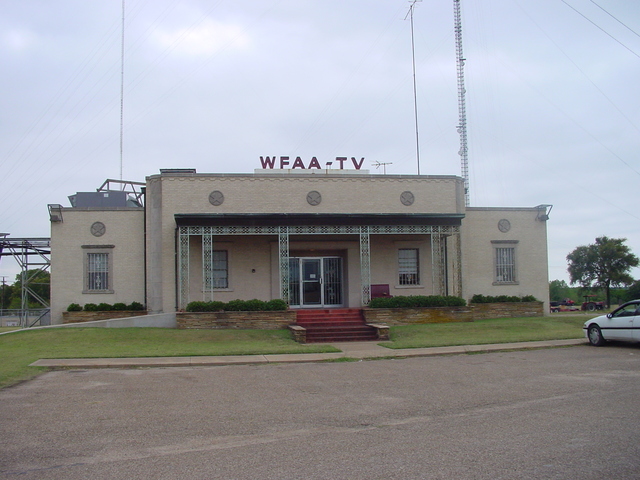 This is the old WFAA-TV transmitter building—built in 1954 -- located next to the base of the old tower. There is still a backup channel 8 transmitter (and other wonders) here, but a good part of the building is leased out to SpectraSite as office space.
See also
---
Copyright 2002, Garrett A. Wollman. All rights reserved. Photograph taken 2002-10-11.