This way to WKOX and WCLB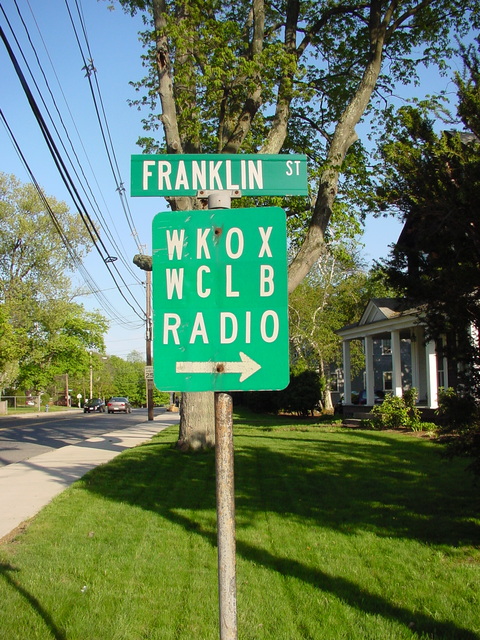 All around Framingham Center (which is not the same as Downtown Framingham, natch) there are signs directing drivers to WKOX and WCLB. Of course, those looking for WCLB will be sorely disappointed, as it is located in Sheboygan, Wisconsin (as of this writing -- that callsign has been all over the country). Even the station-that-once-was WCLB, or rather, WCLB-FM, hasn't been in Framingham for several years and hasn't transmitted from Framingham in the better part of three decades. It's currently WROR-FM and has studios and transmitter in Boston.
This sign is located at the corner of Main and Franklin Streets. As is typical for Massachusetts towns, Main St. is a relatively unimportant street; it functions as an extension of Union Ave. connecting to Edgell Rd. and Route 9.
See also
---
Copyright 2003, Garrett Wollman. All rights reserved. Photograph taken 2003-05-10.