Ex-WJLT remote trailer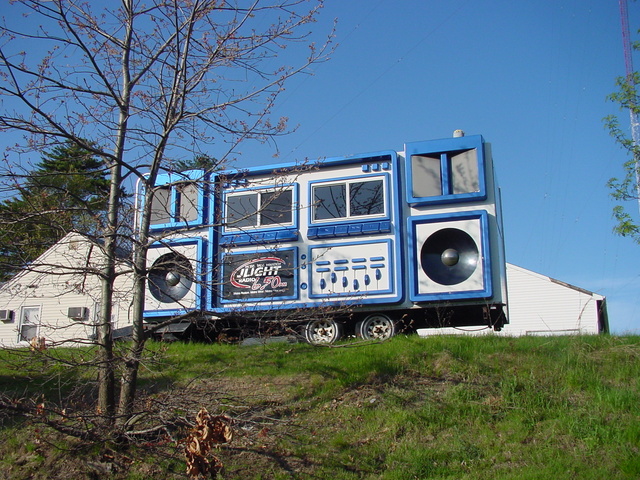 We're standing next to the Framingham Juvenile Court, looking up at the WKOX parking lot, where we find this old WJLT remote trailer. This version says JLIGHT 650 on it (that station is now talk WSRO); I have an earlier photo of the same trailer from WJLT's 1060 days. There's also a close-up of the sign from the other side.
See also
---
Copyright 2003, Garrett Wollman. All rights reserved. Photograph taken 2003-05-10.