Close-up of ex-WJLT sign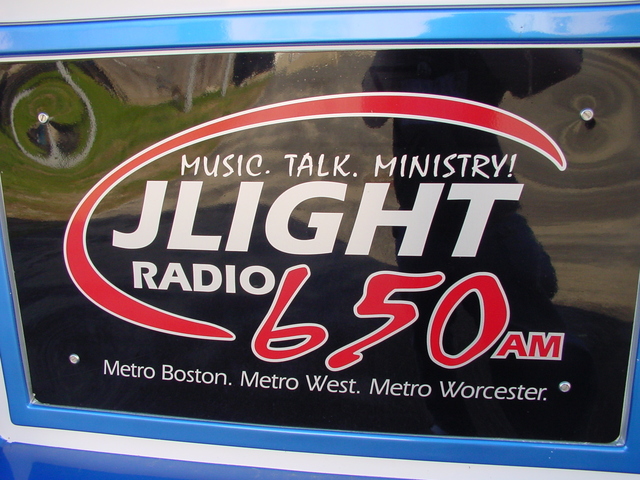 As promised, here's what the sign on the WJLT remote trailer looked like. ``Metro Worcester'' is, um, a bit of a stretch for a 250-watt daytimer, even if it is on a good low frequency from a tall tower.
See also
---
Copyright 2003, Garrett Wollman. All rights reserved. Photograph taken 2003-05-10.