WMGX guy anchor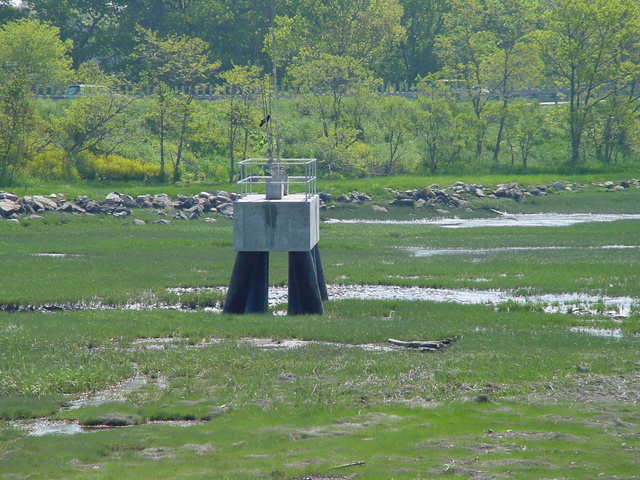 The actual reason for our stopping here on this trip was nearly a matter of life and death. On December 11, 2003, a guy anchor located in this marsh failed, and the tower, then shared by WMGX and WYNZ, came crashing down across the nearby railroad tracks and landed just a few feet from the occupied commercial buildings on the opposite side (behind me in this perspective). WMGX briefly moved to a backup antenna on the WBAE tower not far from here, and later the WPOR tower on Blackstrap Hill, until its tower was rebuilt. WYNZ moved to its present (and permanent) home at the WGAN site.
All involved were determined that the replacement tower would be as well-anchored as they knew how to achieve; this new guy anchor is the result.
---
Copyright 2005, Garrett Wollman. All rights reserved. Photograph taken 2005-06-07.