Crowd lined up on South St. for the walk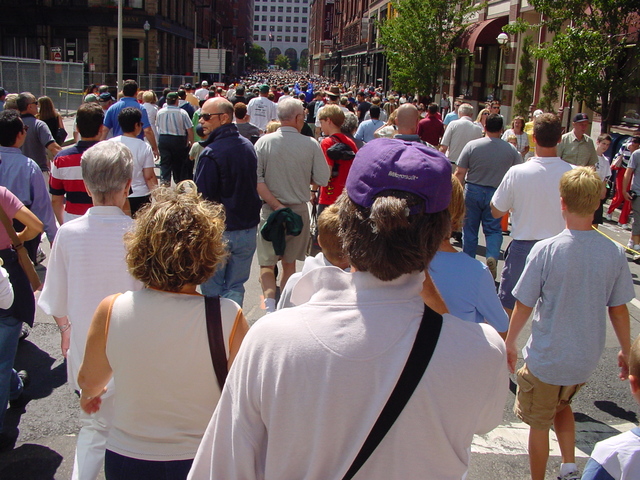 A quick look over the heads of the crowd, from South St. near the corner of East St. (The next street up [sign visible in the upper-left corner of the photo] is Beach St.) This photo was taken at about 12:15, not long after I arrived at South Station. Traffic arriving on the Red Line was directed to the One Financial Place exit, whereupon we immediately ran into the end of the line stretching up East St. from South St. At some point, the line broke and we all rushed up to the intersection of South St.
---
Copyright 2002, Garrett A. Wollman. All rights reserved. Photograph taken 2002-08-25.