Looking WAY UP at WFAA/KDFW/DT candelabra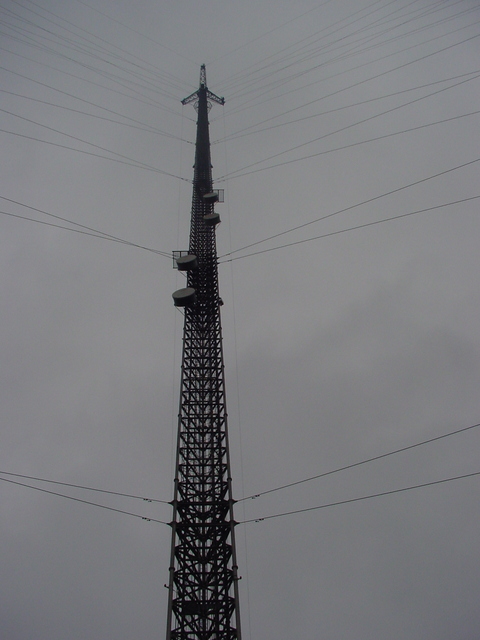 Don let us up onto the ice bridge above the roof of the WFAA/KDFW facility to gaze up in awe at the massive candelabra tower. One arm of the candelabra carries analog WFAA-TV, one arm has analog KDFW (channel 4), and the third arm has WFAA-DT (channel 9) and KDFW-DT (channel 35) stacked.
See also
---
Copyright 2002, Garrett A. Wollman. All rights reserved. Photograph taken 2002-10-11.